Pregnancy Care Center Blog
How to Make a Loving Adoption Plan
by Pregnancy Care Center on
September 5, 2018
If you're pregnant and don't feel like you're ready to have a child, you might be considering your pregnancy options. One choice for this situation is placing your child for adoption. But you should know that adoption is a process, and that one of the most important early steps in the adoption process is the creation of an adoption plan.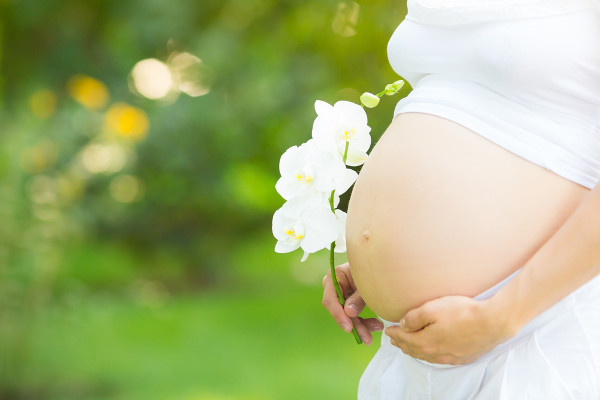 In short, an adoption plan is an outline of what you want to happen during your pregnancy, at the hospital, and beyond. Not everyone follows their adoption plan exactly, and every adoption plan is different. However, every plan asks you to think carefully about your options and what is best for you and your child.
How an Adoption Plan Works
An adoption plan is a way for an expectant mother or couple to think through a variety of options for their child's future. Usually, an adoption plan starts out by answering a number of questions, such as:
What kind of life do I want for my child?
What should I look for in an adoptive family? What characteristics are important to me?
Do I want an open or closed adoption?
How much support do I want after placement?
Answering these questions will help you in many ways.
First, an adoption plan makes it easier for you to find an adoptive family. When you have characteristics and requirements in mind, it's easier to compare the families and see which one you prefer.
Second, an adoption plan makes it easier to find and work with an agent or agency. Your chosen adoption facilitator should be willing to follow your adoption plan. If they aren't, you should move on to one that will.
Finally, an adoption plan will also help you after your adoption is complete. The plan will specify details like the number or frequency of visits, the type of contact you'll have with the adoptive family, and any support or counseling you might need after placement.
Things To Remember When Making an Adoption Plan
When you're creating an adoption plan, no matter what you include in it, it's helpful to keep some of the following things in mind:
Adoption Is A Process - There's no such thing as a "quick adoption." Every adoption takes time, and no two are the same. It's perfectly natural to want to step back or to feel overwhelmed, and those feelings are no reason to give up on adoption as a whole.
Adoption Is Not One-Size-Fits-All - Even though you're looking to make an adoption plan for your child, that doesn't mean you don't care about your child or their future. Don't let anyone else tell you how you should behave or what you should do, and don't compare your decisions with those of other birth parents. Your adoption is yours alone, and you should be 100% comfortable with your plan at the end.
Your Feelings Can Change Over Time - Even if you think right now that a closed adoption is the best thing for you, you might not feel that way in a few years. Unfortunately, by then it could be too late. Anticipate the fact that your feelings could change with regard to your child and the adoptive family and plan accordingly.
If you want to learn more about adoption or your other pregnancy options, contact us today at the Pregnancy Care Center of Grant's Pass. We can help you understand your pregnancy choices and answer your questions. Call (541) 479-6264 today or click here to schedule an appointment online, or just stop by our clinic when you can. We look forward to helping you.
back