Pregnancy Care Center Blog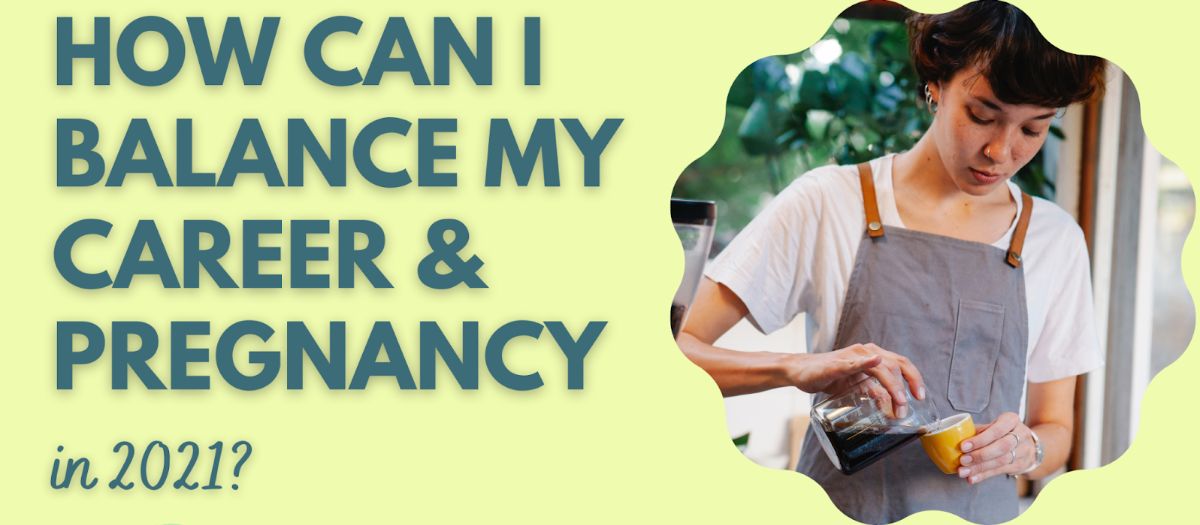 How Can I Balance My Career & Pregnancy In 2021
by PREGNANCY CARE CENTER on
June 11, 2021
Finding a way to balance your work-life can be challenging at any point in life, but it can be especially difficult during pregnancy. The good news is that it's not impossible and can even be rewarding. By taking time to plan accordingly and manage your time properly, you can find a happy balance in your career and your pregnancy.
At Pregnancy Care Center of Grants Pass, we understand that being pregnant doesn't mean you have to leave your career or give up on your future dreams. In this blog, we'll discuss some points to put you on the right path as you navigate these new changes.
Talk With Your Supervisor and Co-workers
Clear communication with your supervisor and co-workers is key during your pregnancy to help both you and your workplace. It might feel scary to tell your boss and co-workers that you are expecting, but by being upfront, you can avoid misunderstandings and may find that your workplace will support you through your pregnancy.
Depending on your job, you may have to alter some of your tasks. For instance, if your career involves heavy lifting, strenuous physical demands, or working with hazardous chemicals, you will need to make some changes. Letting your team know what you can and cannot do gives the chance to discuss needed adjustments to your job description so you can still be a valuable part of the team while also taking care of yourself.
During pregnancy, you may experience some days where you feel tired or even sick, which is normal. On those days, if you need help, don't be afraid to ask your co-workers for assistance. You should not feel ashamed for asking for help because it will allow you to give your best at your job throughout your pregnancy.
Open communication with your supervisor and co-workers will not only create a positive space for you to contribute effectively while you are pregnant, it will also help your co-workers to be understanding and not frustrated when you need to shift from your typical tasks.
Don't Take Your Work Home
When you are pregnant, the changes your body goes through can be tiring at times; not to mention the range of emotions some women experience during pregnancy! After a full day of work, you should not feel guilty about the need and desire to rest. It is important to listen to your body and allow yourself to recharge both physically and mentally once you clock out for the day. Leaving your work-related tasks behind when you go home each day will help you to relax your mind and body so you're ready for the next day, which in turn will make you a more effective employee.
Exhaustion and stress can take a physical toll on a pregnant woman, and if you work around the clock, those two things are more likely to show up in your life. If you are having trouble finishing your work at your workplace, take some time to write out your daily tasks and make a schedule to help you accomplish what you need to each day.
Your team will be more understanding when you communicate your needs clearly. Planning out your days will not only benefit your workplace, but it will help you be able to recover each day when you get home.
Plan Ahead
During your pregnancy, you will have many appointments and eventually, you will take maternity leave from your job. To avoid stressful schedule conflicts with your appointments and work, make sure you take time to plan ahead. First, record all of your appointments on a calendar-- you can use a phone, planner, or even a wall calendar. Being aware of when your upcoming appointments are will then help you communicate to your supervisor when you may need to take time off. You could also check with your doctor's office to see if they are able to schedule you before or after your work hours.
Although it may seem far away, it doesn't hurt to start making plans for your maternity leave as well. This discussion will help both you and your supervisor to be on the same page about your intentions after your baby is born.
Think About Post-Birth
Your due date may seem far away, but the truth is it will come sooner than you think. Not only is it important to discuss your maternity leave with your supervisor, it is never too early to think about your plan for post-birth. Do you plan to continue your career after your maternity leave? Do you plan on staying home with your baby? Or maybe you want to work only part-time?
Now is the time to think about post-birth and discuss it with your partner and support group. It is also important to share your post-birth plans with your supervisor to see if there is any flexibility in your schedule. If you have these conversations early, you will be better prepared for what's next. If you decide to go back to work full-time, it will give you time to plan for childcare while you are working. Depending on the area you live in, there may be a waiting list for many of the childcare centers. Take some time to call your top choices to find out their availability and enrollment process. By planning ahead, you will avoid stress later down the road and avoid having to make last-minute decisions.
If you do not already have insurance, it would help to take time to explore your coverage options. Check with your HR department to see if you qualify for coverage from your employer. If so, they can get you signed up and answer any questions you may have about your specific coverage regarding pregnancy care and delivery. If you already have coverage through your employer, see what you need to do to add a child to your coverage to avoid any unnecessary charges after your baby is born. If your employer doesn't offer coverage, there are still options for you. You can sign up for coverage online that will fit your needs and help cover you and your baby.
How We Can Help
It's possible to have both a great career and pregnancy and achieve your goals during pregnancy and after. Equipped with the right information, resources, and support, you can better navigate and balance your career during your pregnancy. At Pregnancy Care Center, we can help you do this.
One way we can help is through our free pregnancy and parenting education classes called Pathways. As part of these classes, we have partnered with nutritionists, doctors, nurses, counselors, and other healthcare professionals in the community to offer in-depth, interactive, educational classes.
During your pregnancy, you can join our "Pregnancy 101" class series to learn about pregnancy and infant care. We also offer an "Empowered Parenthood" class that will help you post-birth. Some topics include Balanced Life: Body, Mind, & Spirit; Finances & Food Expenses; Community Resources; and Goal Setting. There are lots of beneficial topics for new parents that will help empower you and take the stress off your plate! PCC also can help parents get on a waiting list for childcare, especially if you are looking at going back to work after your maternity leave.
Pathways participants have the opportunity to earn baby and maternity items from our Baby Boutique! Plus we can connect you to more community resources that will support you through pregnancy, and can even advise you regarding signing up for insurance if your employer does not offer coverage.
If you would like to learn more about goal setting or how to take care of your health throughout your pregnancy, our Pathways classes will help you succeed! Dads and support partners are welcome to join the classes as well! Give us a call at (541) 479-6264 to learn more.
If you just found out you're pregnant and are looking for support in your first steps and decisions, our medical center is ready to help. Call or go online to schedule an appointment. Our compassionate and understanding staff can offer you perspective, guidance, and resources. And no need to worry about the cost- all our services are free of charge!
back